DC Heroes Justice League - Raven CCXP 2022 Winter Convention Exclusive Funko Pop! Vinyl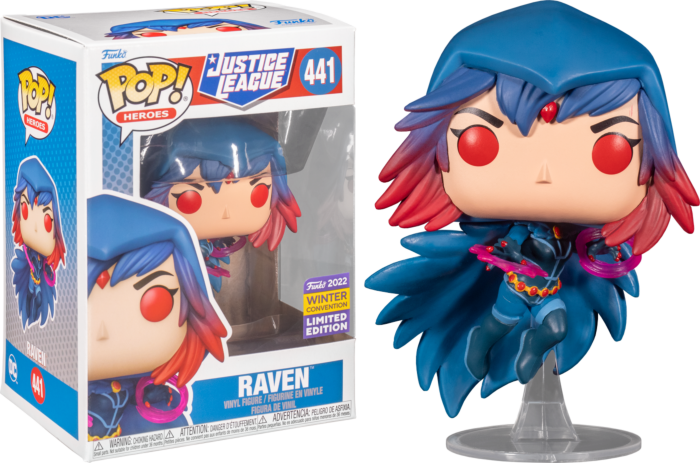 DC Heroes Justice League - Raven CCXP 2022 Winter Convention Exclusive Funko Pop! Vinyl
DC Heroes Justice League - Raven CCXP 2022 Exclusive Funko Pop! Vinyl
***CCXP 2022 EXCLUSIVE***
Marking the first international convention for Funko, the "Freddy's Beach Bash" event takes place from December 1 to December 4 in São Paulo.

Raven is a superheroine appearing in American comic books published by DC Comics. The character first appeared in a special insert in DC Comics Presents #26 (October 1980), and was created by writer Marv Wolfman and artist George Pérez. A cambion daughter of a demon father (Trigon) and human mother (Arella), Raven is a powerful empath who can sense emotions and control her "soul-self", which can fight physically, as well as act as Raven's eyes and ears away from her physical body; more recently, she has been depicted as being adept with various types of magic and sorcery. She is a prominent member of the superhero team Teen Titans.

Buy Funko Pop Vinyl Australia Now From ryft.com.au

* CCXP Products will be dispatched within 5-7 business days of purchase.