Black Adam (2022) - Black Adam CCXP 2022 Winter Convention Exclusive Funko Pop! Vinyl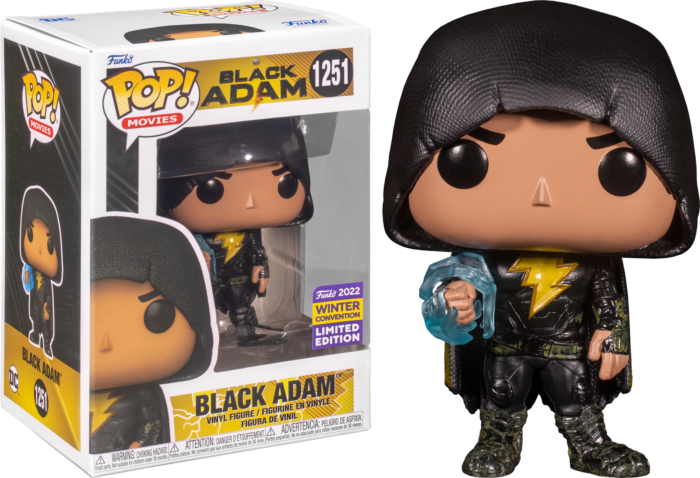 Black Adam (2022) - Black Adam CCXP 2022 Winter Convention Exclusive Funko Pop! Vinyl
Black Adam (2022) - Black Adam CCXP 2022 Exclusive Funko Pop! Vinyl
***CCXP 2022 EXCLUSIVE***
Marking the first international convention for Funko, the "Freddy's Beach Bash" event takes place from December 1 to December 4 in São Paulo.

Black Adam is a 2022 American superhero film starring Dwayne Johnson as the titular DC Comics character. The film is related to Shazam! (2019) and the eleventh film in the DC Extended Universe (DCEU).

Here we have Johnson's Black Adam (AKA Teth Adam) himself, showcasing Aten's lightning power.

Buy Funko Pop Vinyl Australia Now From ryft.com.au

* CCXP Products will be dispatched within 5-7 business days of purchase.