Despite all the hiccups 2020 has presented thus far, Funko is being incredible as usual and still presenting New York Comic-Con exclusives to the masses!  NYCC 2020 is the fourth Comic-Con to be presented virtually, but that doesn't mean this years releases are any less exciting! 

On Saturday 10th October at 9:01am, our allocation will go live!


SHOP NYCC 2020 HERE!
Here's a peek of the limited NYCC releases below!
Please note: the following images display all exclusives within the release, but 
not all will be available
 in Australia and our allocation will not be known until the release is live.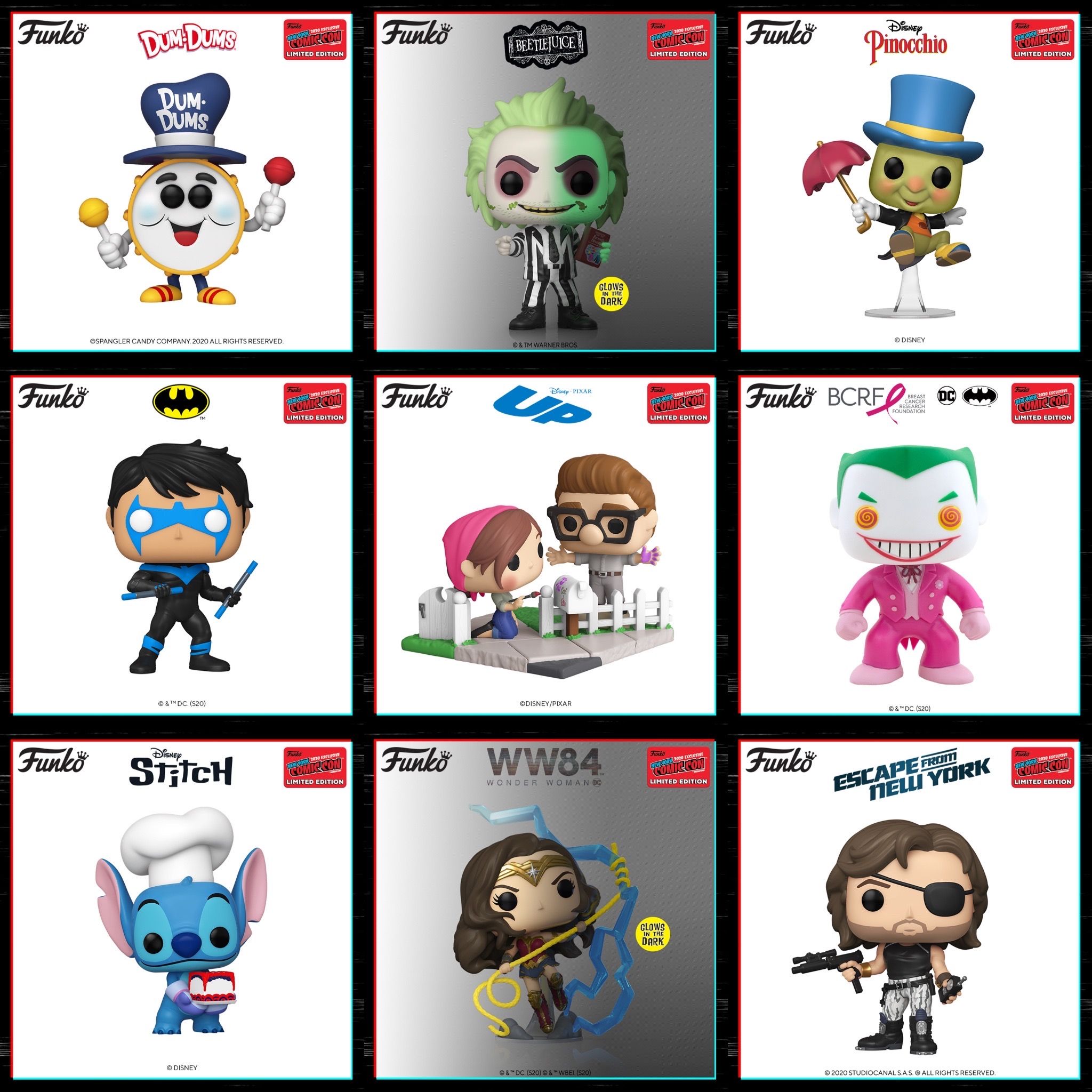 Pictured above from left to right:
Ad Icons Dum-Dums - Drum Man
Beetlejuice - Beetlejuice with Handbook of Recently Deceased
Disney's Pinocchio - Jiminy Cricket
DC Comics- Nightwing
Disney and Pixar's UP – Carl & Ellie
DC- Breast Cancer Awareness - The Joker
Disney's Lilo & Stitch - Stitch as Baker
DC - Wonder Woman
Escape from New York – Snake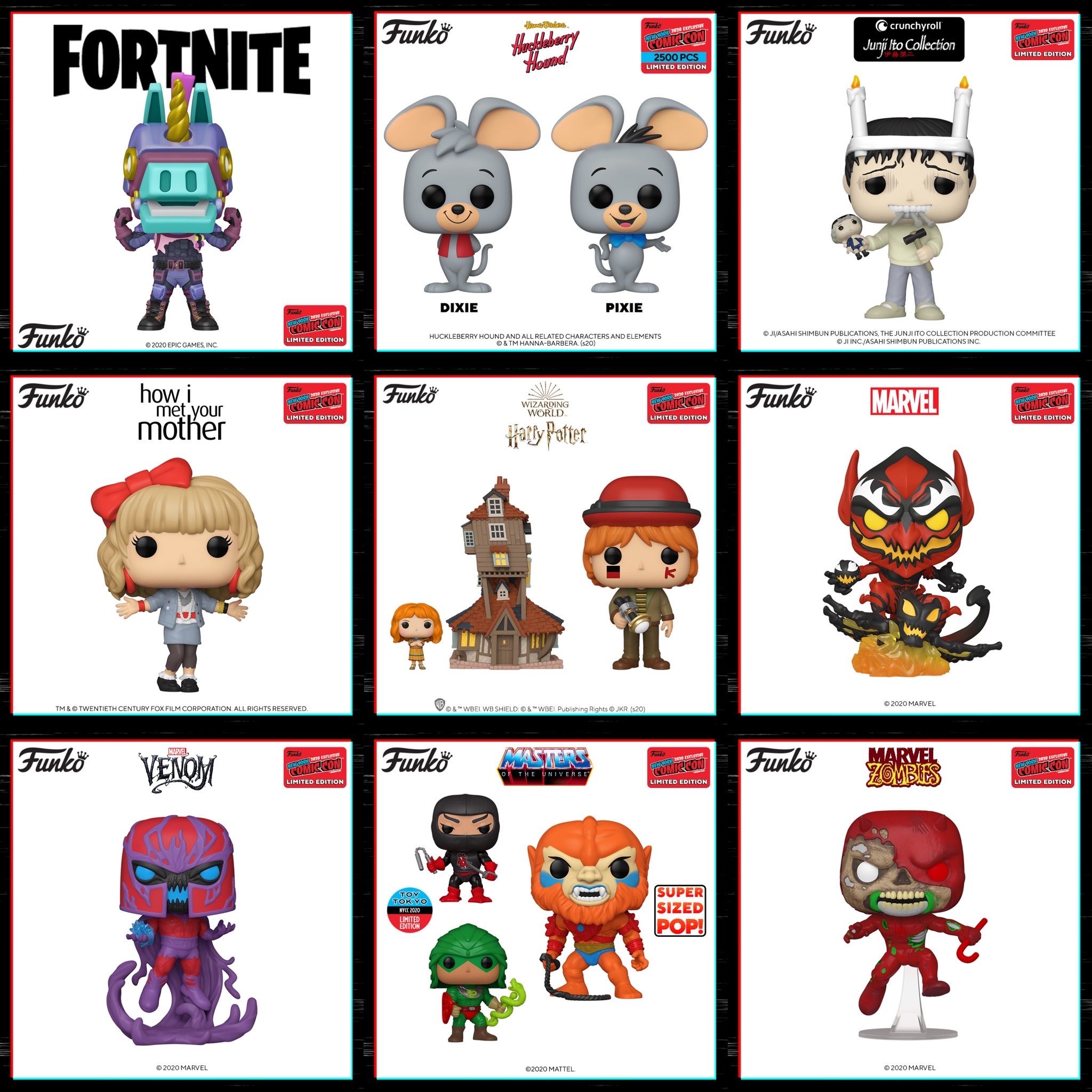 Pictured above from left to right:
Fortnite – Bash
Hanna Barbera- Dixe and Pixie
Junji Ito - Souichi
How I Met Your Mother - Robin Sparkles
Harry Potter- The Burrow and Ron At World Cup
Marvel – Red Goblin
Marvel Venom – Magneto
Masters of the Universe
Marvel Zombies – Daredevil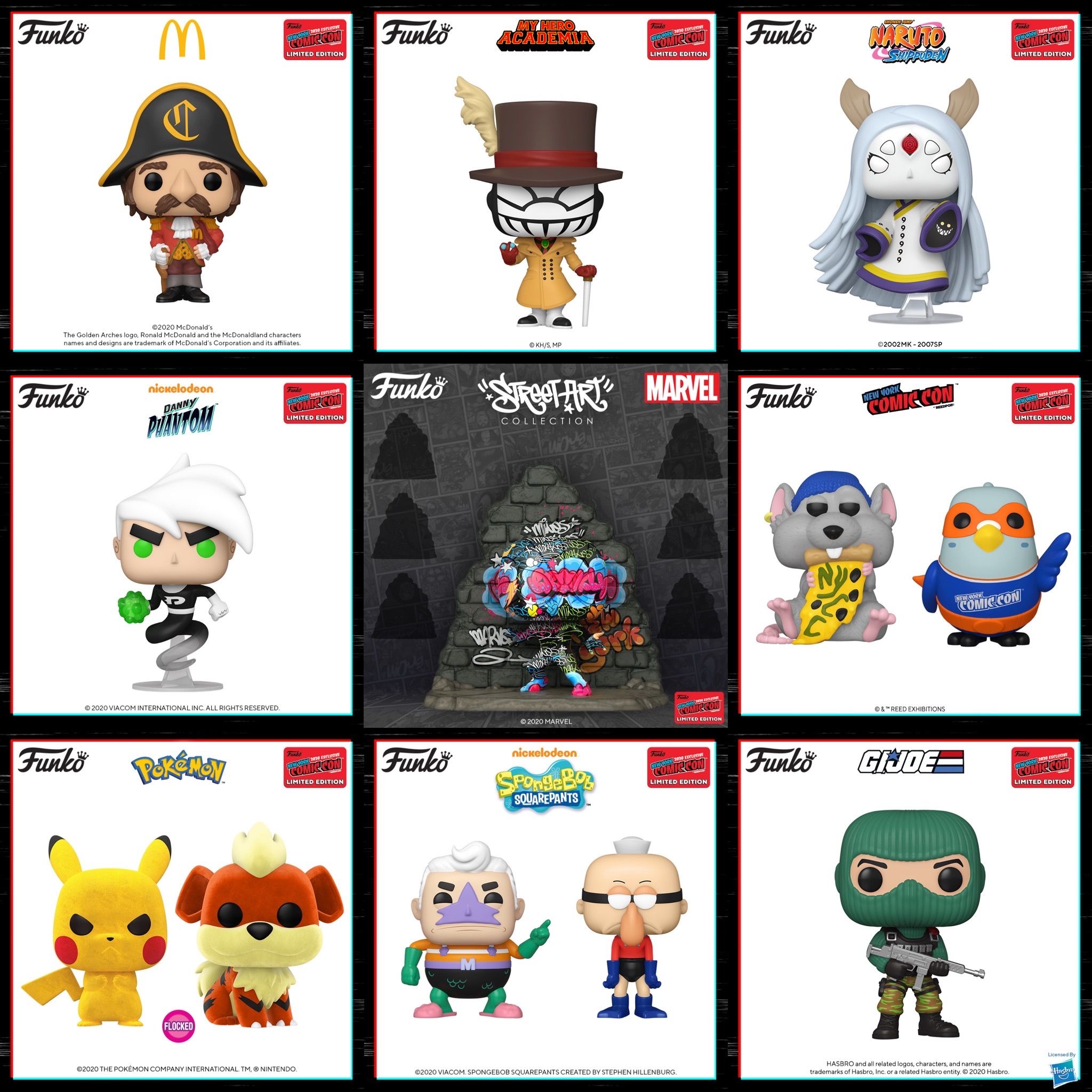 Pictured above from left to right:
McDonald's – Captain Crook
My Hero Academia - Mister Compress
Naruto- Kaguya Otsutsuki
Nickelodeon's Danny Phantom- Danny
Marvel – Miles Morales
Pizza Rat and NYCC Paulie Pigeon
Pokémon - Flocked Pikachu and Flocked Growlithe
Nickelodeon's SpongeBob SquarePants– Barnacleboy and Mermaidman
Retro Toys G.I. Joe - Beach Head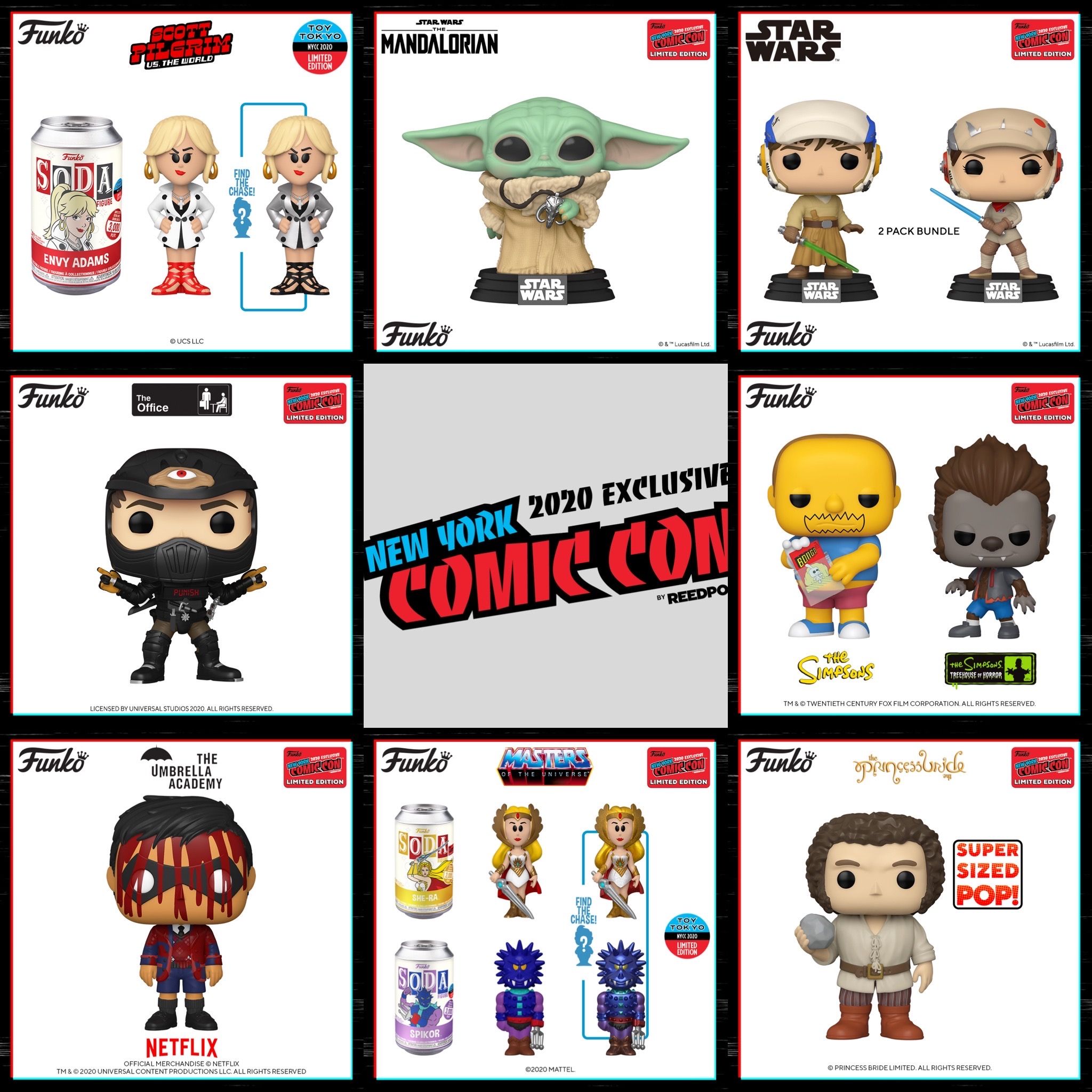 Pictured above left to right:
SODA - Scott Pilgrim vs The World - Envy Adams
Star Wars: The Mandalorian – The Child with Necklace
Star Wars: The Rise of Skywalker – Luke and Leia Jedi Training
The Office – Recyclops
The Simpsons – Comic Book Guy and Wolfman Bart
Umbrella Academy- Young Ben (BD)
SODA- Masters of the Universe
The Princess Bride – Fezzik (Super-Sized)
We LOVE all these Pop! releases and can't wait to see what ones we are lucky enough to receive!
Find out for yourself on Saturday October 10th at 9:01am!