Our friends at Ty have been hard at work creating these latest and greatest plush pals! While we have all been busy social distancing, they have been busy creating all new products featuring some of the most loved and most popular Beanie Boos!
Say hello to the Squish A Boos!


The Squish A Boos collection comprises of 9 previously releases Boos, in an oval shape, made with super soft material, and are large enough to use as a big squishy pillow. Fun to squeeze and sure to please, the Squish A Boos make fantastic friends! Each comes with the official Ty Heart which includes their birthday and special poem. Their height is approximately 33cm, making them perfect for squishing and squashing with love! Their $24.99 price tag is pretty decent too!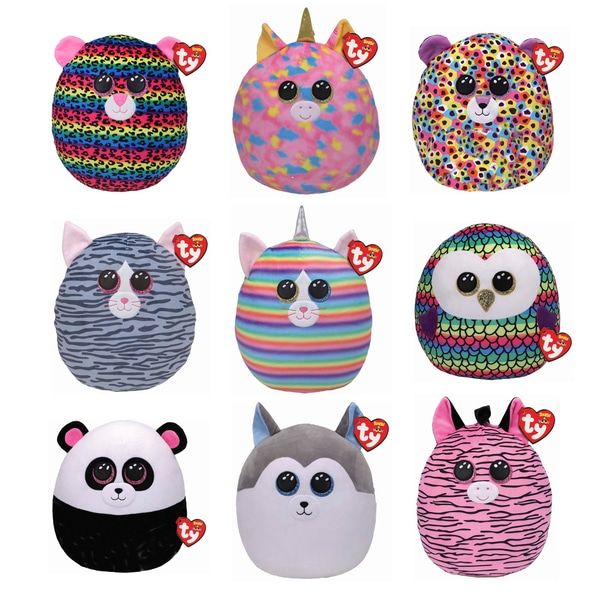 Pictured here is From top left to right: Dotty the Multicoloured Leopard, Fantasia the Unicorn, Giselle the Multicoloured Leopard, Kiki the Grey Cat, Heather the Cat (w/ horn), Owen the Multicoloured Owl, Bamboo the Panda, Slush the Husky and Zoey the Zebra.

Meet the 2020 Halloween Exclusives!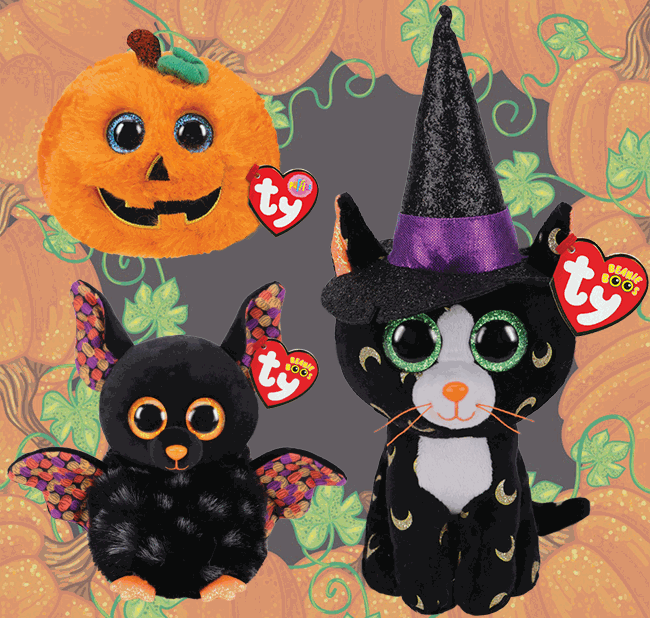 This years Halloween release includes Pandora the Cat with Hat, Radar the Bat and Seeds the Halloween Pumpkin! Two new regular sized Halloween Boos and a new Halloween release from Ty's latest Puffies collection! Who knew spooky could be so cute??


Sock A Boos! 
Meet the Sock A Boos! 6 of your favourite Beanie Boos have now been turned into friends for your feet!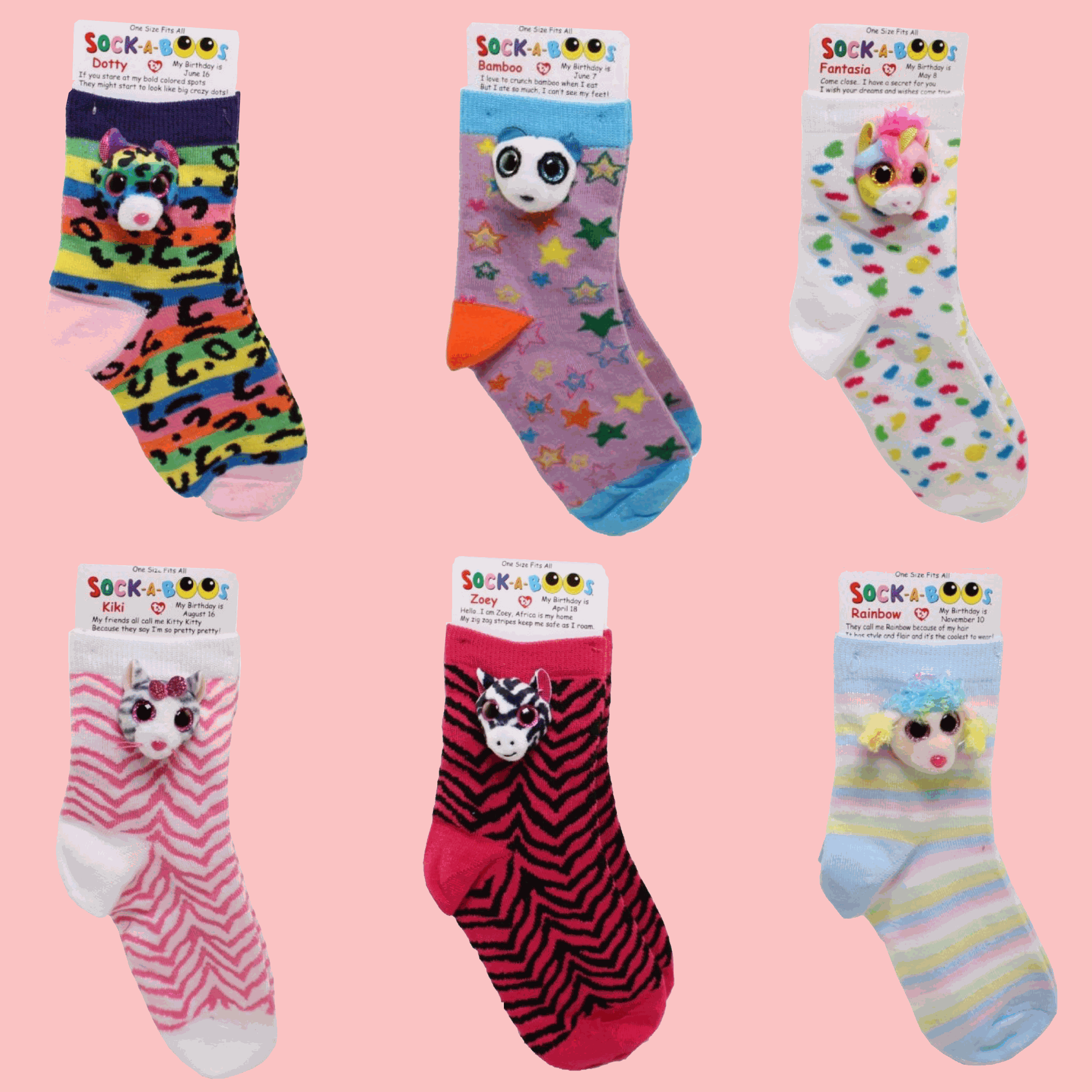 This collection consists of (from left to right) Dotty, Bamboo, Fantasia, Kiki, Zoey and Rainbow! They are OSFA and suitable for ages 6-12! 
Hope the Pastel Bear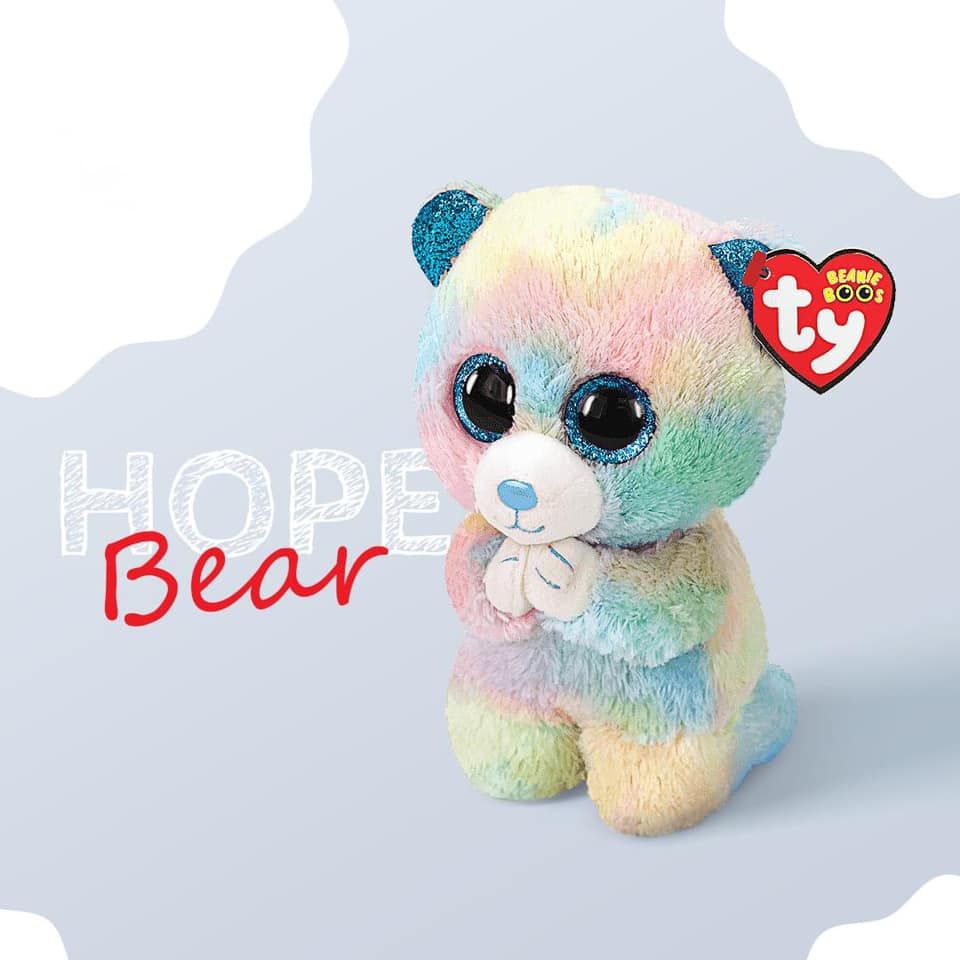 Hope is a special edition beanie boo bear! She is special because all profits from her original sale are going to United Way Worldwide's COVID-19 Relief fund.  Her individual poem reads: "When you go to sleep tonight, pray everything will be all right. And if you keep Hope in your heart, we'll stay together and never part!"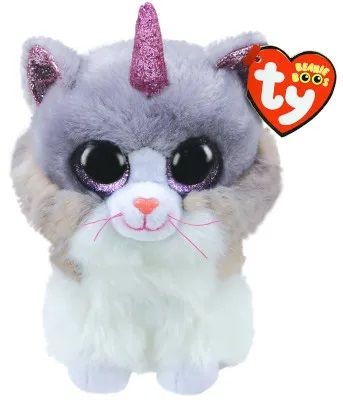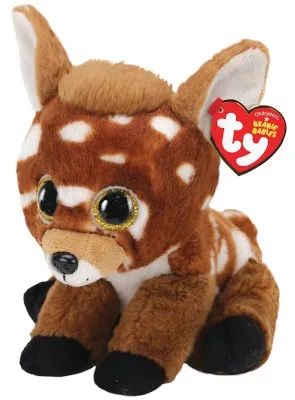 Additional Releases
Two additional Beanie Boos were also released among all these exclusives! 
LEFT - Asher the Cat w/Horn was released in a Medium and a Regular size
RIGHT - Buckley the Deer is perhaps the SOFTEST release yet!