Ty has released some more great Beanie Boos just in time for the busiest gift giving period of the year! There's something for everyone! From Beanie Babies to Puffies, to Beanie Boos and the new Mini Boos Clips, there's a cute plush release waiting to put a smile on that dial.
New Ty Beanie Babies!  
Introducing..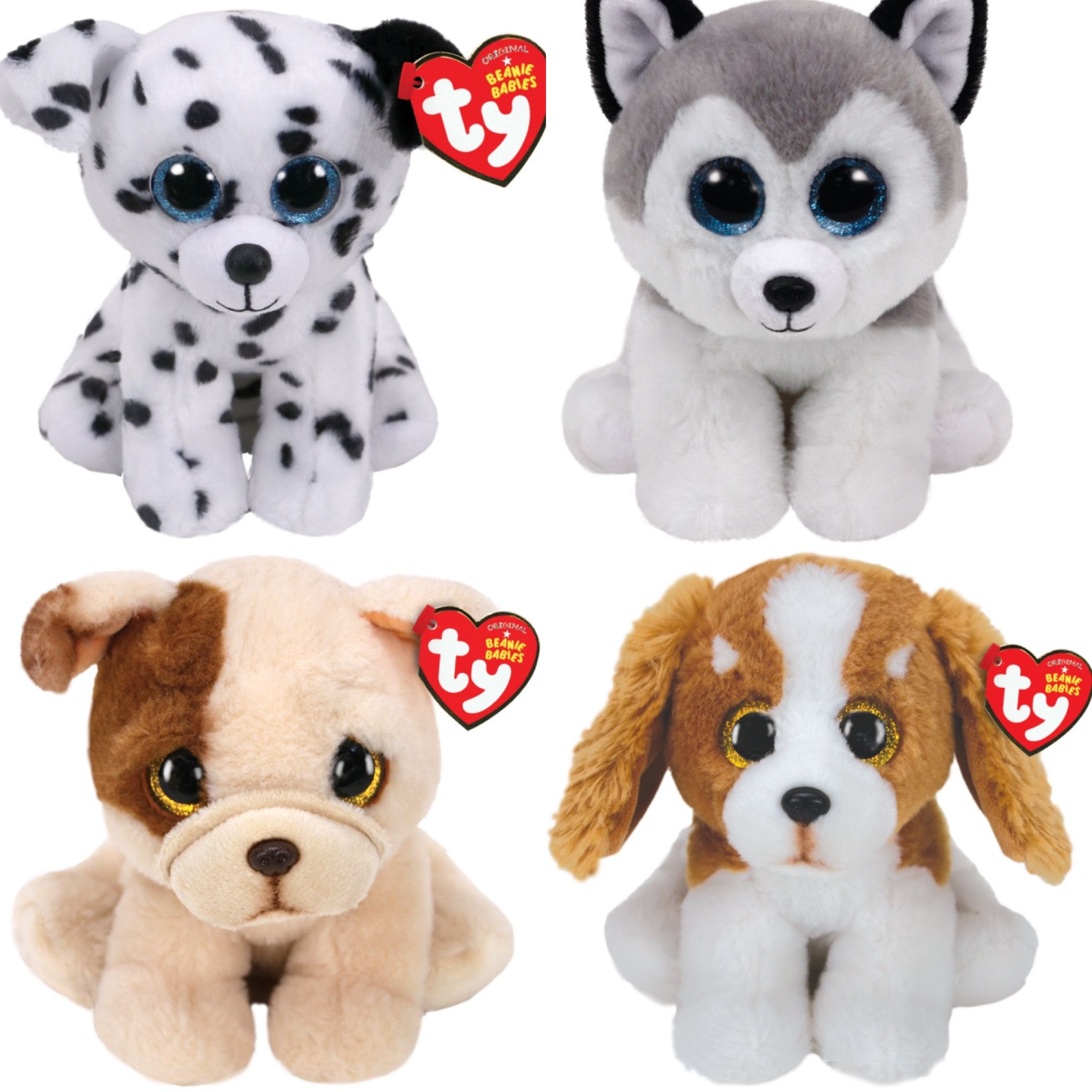 Chaser the Dalmation, Buff the Husky, Houghie the Pug, Barker the Dog and Ari the Polar Bear!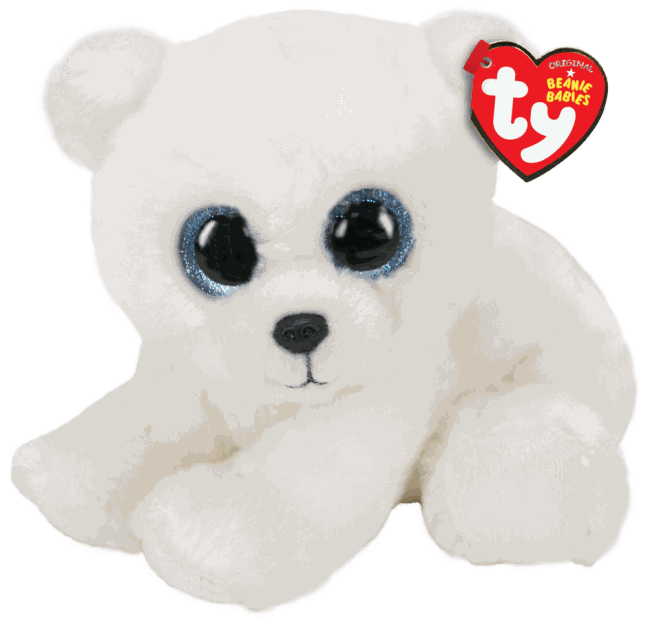 SO adorable!
Christmas Releases!
2020 Brings us Snowfall, Fudge, Chimney and Howlidays!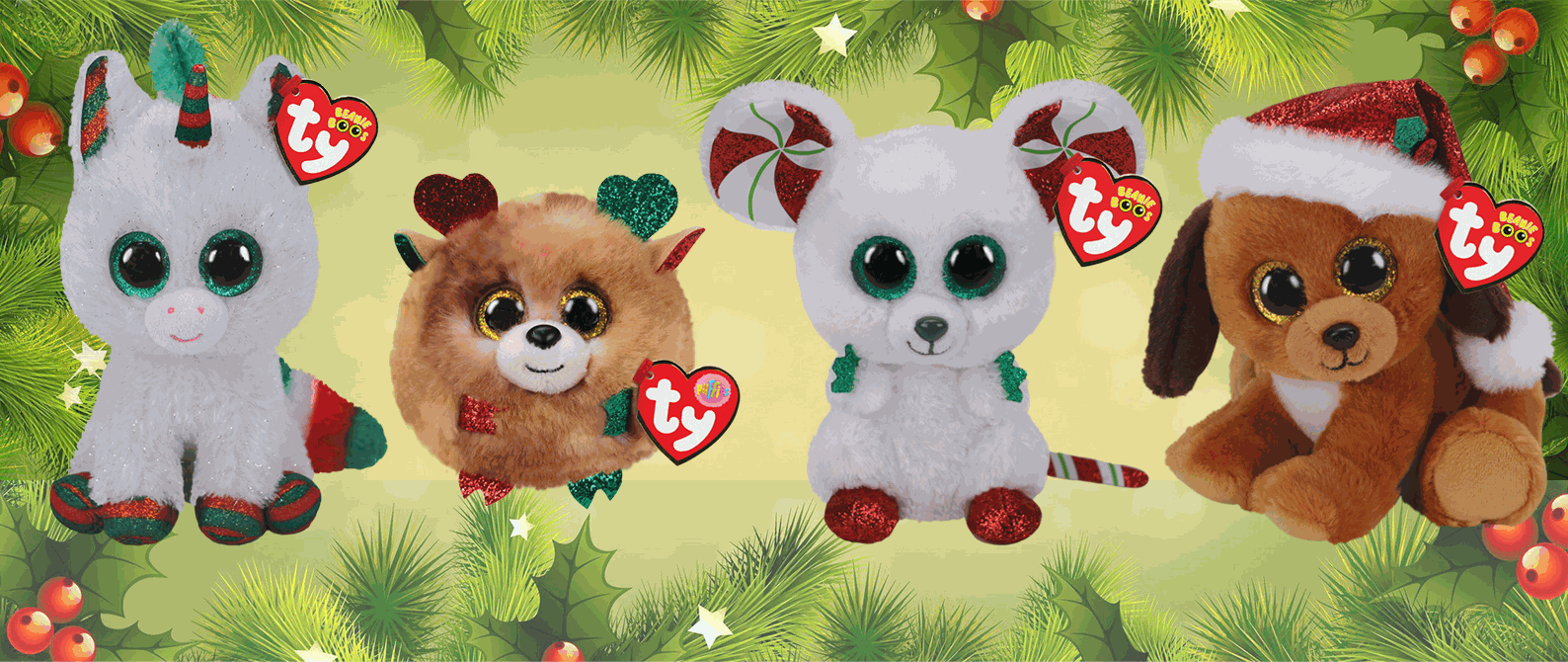 Snowfall is a beautiful Winter-white unicorn. She is covered in glittery sparkles, complete with a red and green candy-cane horn AND tail! We think she is a beautiful addition to the Ty unicorn collection!

Fudge is an adorable reindeer in Puffies form. With sparkly red and green hooves and ears, he is a must have for any Christmas Beanie Boo lover!
Chimney is our favourite of the new Christmas Beanie Boos! He is a white mouse, with glittery red feet and a candy striped tail. Not to mention the best part of all, his ADORABLE candy striped inner ears!
The final Christmas Boo for 2020 is...
Howlidays! Howlidays is an aptly named adorable brown dog, decked out with a glittery red Santa hat! It wouldn't be a Santa Hat without the white furry trim, fluffy pom pom and decorated beautifully with some glittery holly leaves. 
New Mini Boos Clips
This Ty release sees 10 of the most loved Mini Boos turned into Mini Boos Keyrings! Each has a coloured tassel, signature Ty tag and golden clip.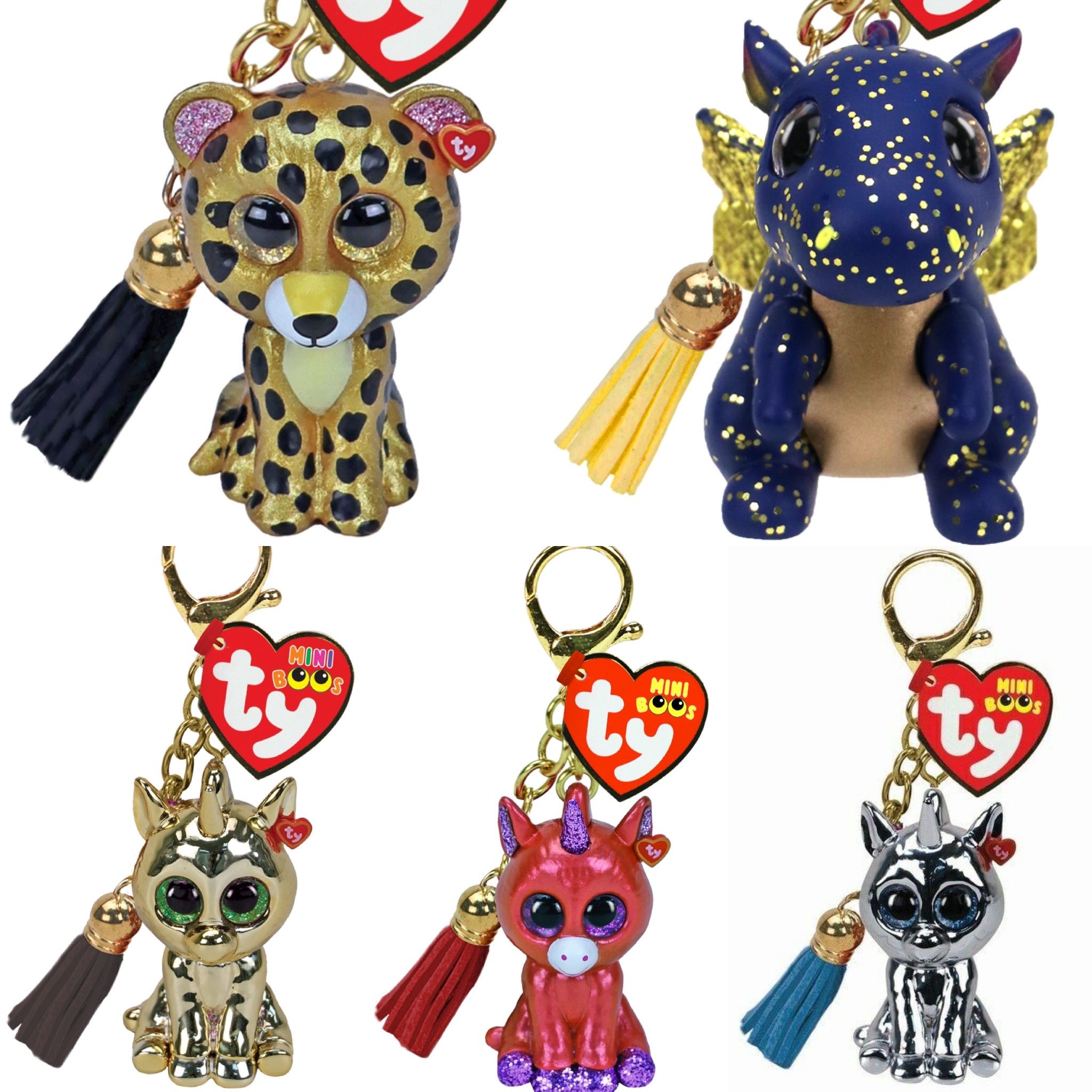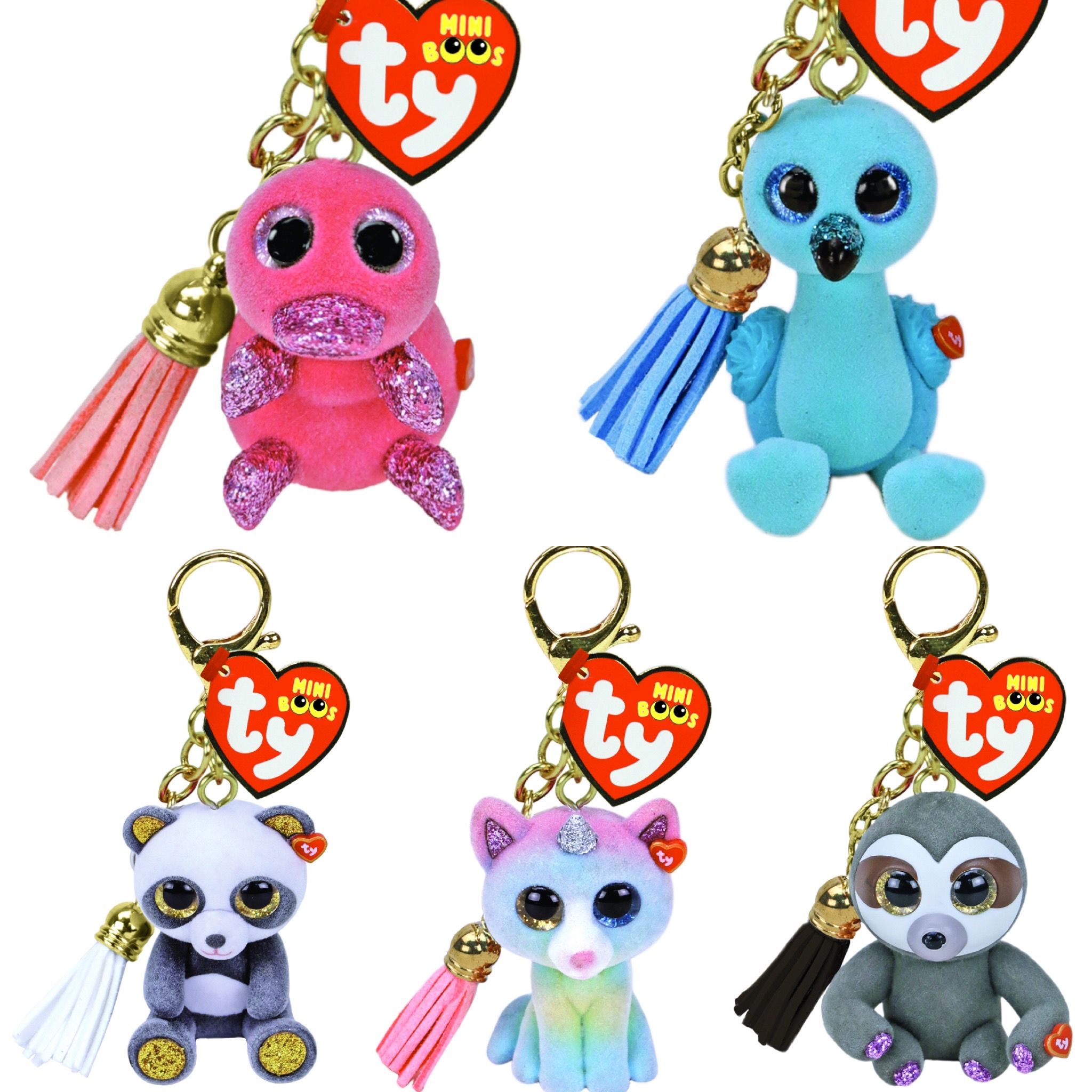 Featured to our left is:
Sterling the Leopard - May 21st Birthday
Sapphire the Dragon - February 23rd Birthday
Gold the Unicorn - March 24th Birthday
Sunset the Unicorn - October 7th Birthday
Silver the Unicorn - February 7th Birthday
Featured to our right is:
Wilma the Platypus - April 25th Birthday
William the Flamingo - February 26th Birthday
Chi Chi the Panda - January 25th Birthday
Heather the Cat - April 26th Birthday
Dangler the Sloth - February 22nd Birthday
We think they are ADORABLE and would make the perfect accessory to clip onto anything!