Black Cherry Medium - WoodWick Candle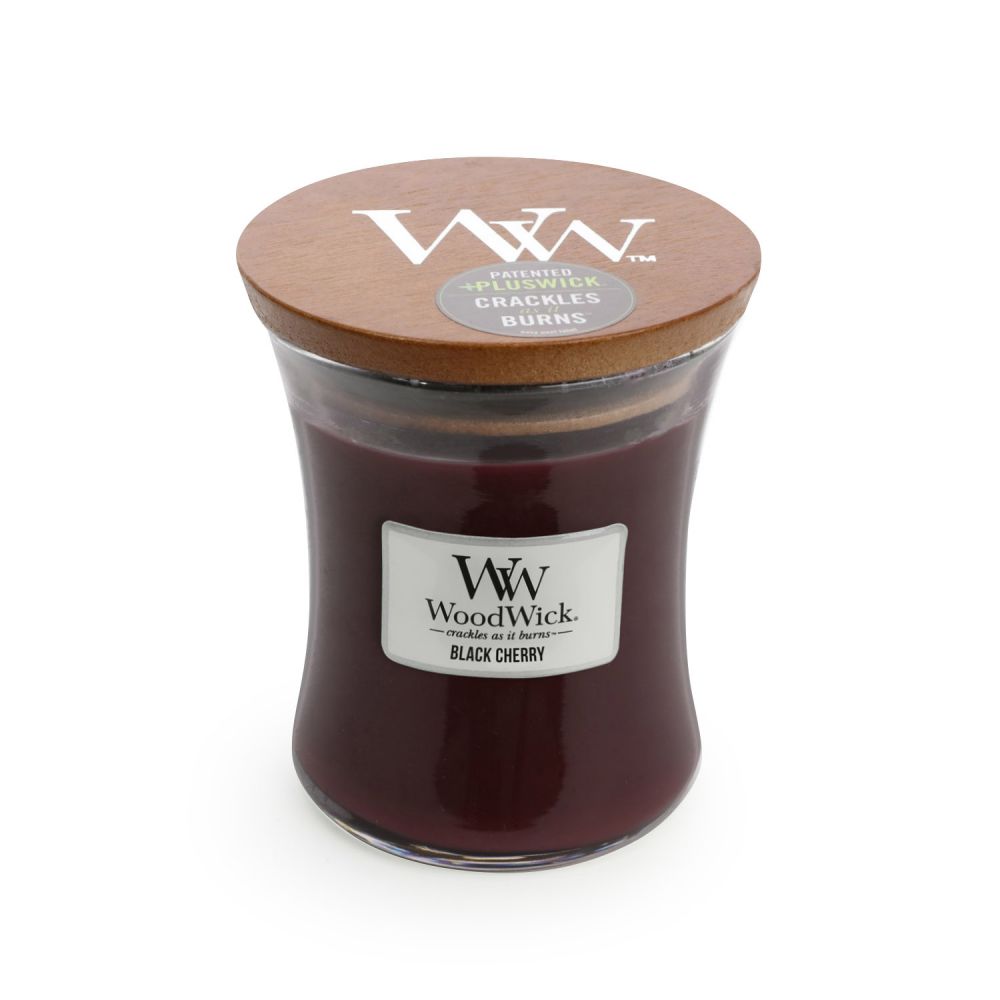 Black Cherry Medium - WoodWick Candle
---
THE FRAGRANCE
Black Cherry: The sweet and indulgent scent of juicy, ripe black cherries.

THE PRODUCT
Size: Height with Lid: 11.7cm, Height without lid: 10.8cm, Width: 9.3cm
Volume: 275grams
Burn Time: Up to 60 Hours

Nothing adds quaint charm to a home like a high quality candle.

Inside each and every candle is a special 'plus wick' made of organic wood. When lit, you will hear the soothing sound of a crackling fire. Combined with their amazing line of scents, this gentle cracking effect adds depth to any room.

Great value for money, WoodWick Candles are in concaved glass jars with a wooden lid and rubber seal. The wooden lid is also heat resistant and can act as a coaster for your candle. When your candle has finished burning, repurpose the jar and lid.

Safer for you and your family, soy candles burn at a lower temperature and create a cool wax pool.
---
Terms and Conditions
Orders dispatched within 5 business days. Shipping: 2-7 Business Days (depending of your location within Australia).
---
Experience the soothing sound, premium fragrance and clean burn of unique WoodWick Candles. These beautiful candles feature a natural wooden wick that creates the soothing sound of a crackling fire as it burns. Using only a high quality soy wax blend and premium fragrance, each WoodWick Candle is carefully crafted by experienced candle makers passionate about creating the best candles possible. Black Cherry is the sweet and indulgent scent of juicy, ripe black cherries. This medium candle has an impressive burn time of up to 60 hours.