Mini Candle & Diffuser Pack - Clove & Sandalwood - Palm Beach Collection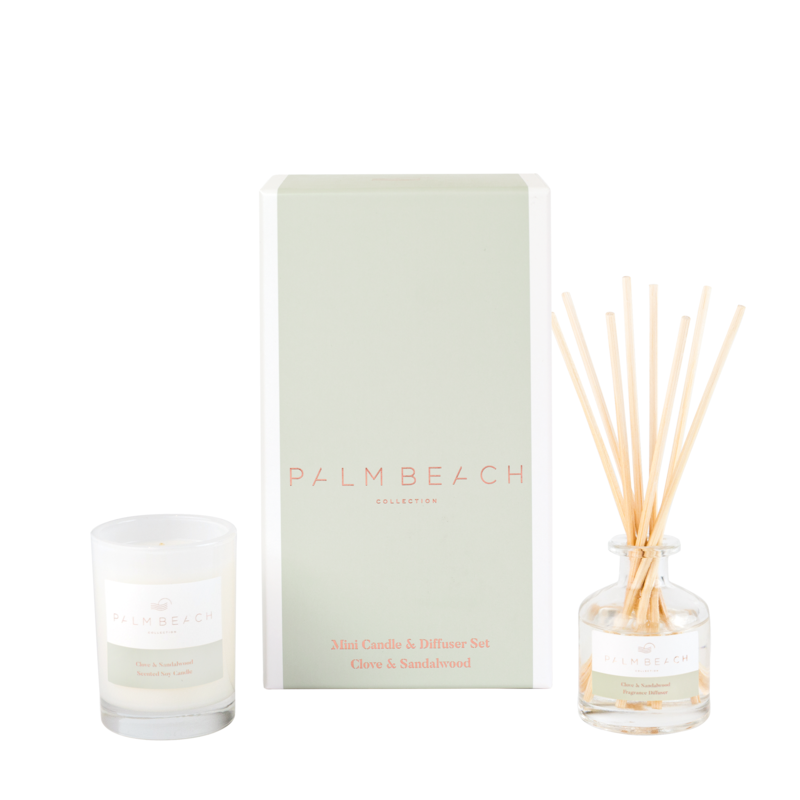 Mini Candle & Diffuser Pack - Clove & Sandalwood - Palm Beach Collection
---
This pack includes 1 x 90g Soy Candle & 1 x 50ml Diffuser, Up to 25 hours burn time per Candle & up to 2 months scent life per Diffuser. 100% cotton wicks to ensure a clean even burn.
---
Terms and Conditions
Orders dispatched within 5 business days. Shipping: 2-7 Business Days (depending of your location within Australia).
---