Charcoal Manicure Set - Gentlemen's Hardware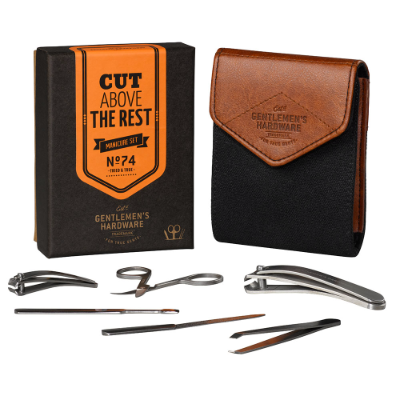 Charcoal Manicure Set - Gentlemen's Hardware
Manicure Set - Charcoal
Keep digits dapper after a day of hard graft with this manicure set. Packaged in a handy wax-canvas smart grey case with leather-effect detail. Contains six stainless steel tools: two nail clippers, nail scissors, tweezers, nail file and cuticle push. An essential for well-groomed modern gents.

Size: 110 x 90 x 25mm.