Black Clover - Jack CCXP 2022 Winter Convention Exclusive Funko Pop! Vinyl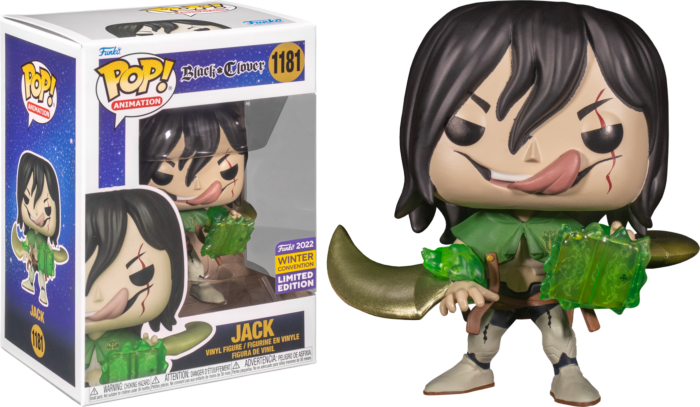 Black Clover - Jack CCXP 2022 Winter Convention Exclusive Funko Pop! Vinyl
Black Clover - Jack CCXP 2022 Exclusive Funko Pop! Vinyl
***CCXP 2022 EXCLUSIVE***
Marking the first international convention for Funko, the "Freddy's Beach Bash" event takes place from December 1 to December 4 in São Paulo.

Black Clover is a Japanese manga series written and illustrated by Yūki Tabata. It has been serialized in Shueisha's shōnen manga magazine Weekly Shōnen Jump since February 2015, with its chapters collected in 33 tankōbon volumes as of November 2022. The story follows Asta, a young boy born without any magic power. This is unknown to the world he lives in because seemingly everyone has some sort of magic power. With his fellow mages from the Black Bulls, Asta plans to become the next Wizard King.

Here we have Jack (AKA Jack The Ripper) a supporting protagonist in Black Clover. He is the Captain of the Green Preying Mantises, one of the nine squads of Magic Knights in the Clover Kingdom who are tasked with protecting the kingdom.

Buy Funko Pop Vinyl Australia Now From ryft.com.au

* CCXP Products will be dispatched within 5-7 business days of purchase.