Disney Villains - Captain Hook Black Light US Exclusive Funko Pop! Vinyl [RS]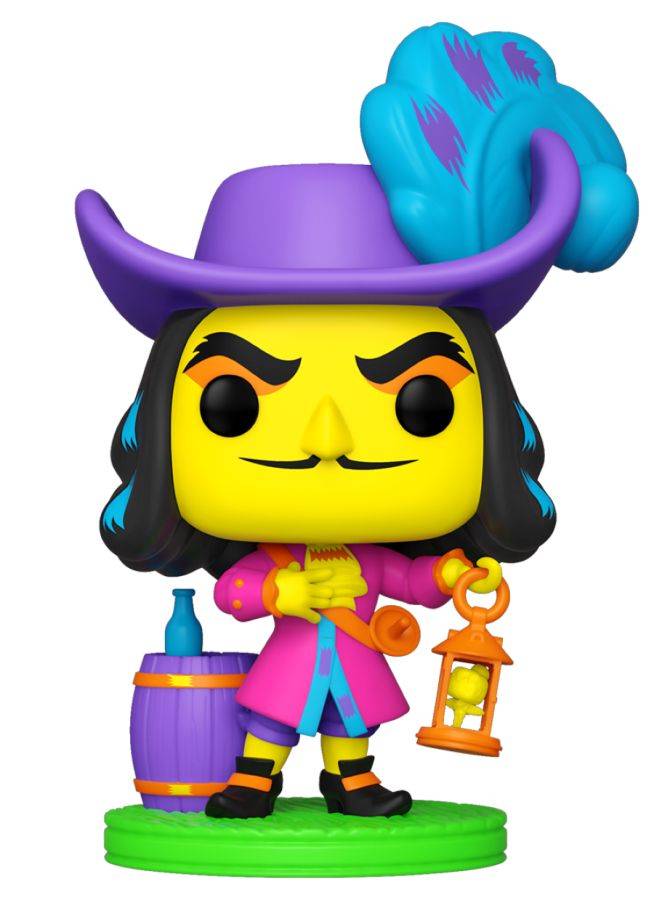 Disney Villains - Captain Hook Black Light US Exclusive Funko Pop! Vinyl [RS]
**FUNKOWEEN PRE ORDER- ETA August 2022
Disney Villains - Captain Hook Black Light US Exclusive Funko Pop! Vinyl [RS]

Join us in celebrating Funkoween where you can capture Pop! vinyl figures, key chains and more featuring some of your favourite characters! Preorder yours now to avoid disappointment, these will not last!

Similar to the Disney Princesses, the Disney Villains have their own franchise. The franchise consists of Disney's most well-known and beloved villains and span from various forms of media and merchandise, typically aimed at an older audience.

Over its more than 90 year history, Disney has brought to life more than 127 different villains from films, sequels, television, video games, books and even the Disney theme parks. Although many different evil characters and enemies have been created, not all of them are official members of the Disney Villains franchise.

Here we have Captain Hook. Captain Hook is the main antagonist of Disney's 1953 animated feature film, Peter Pan. He is a bloodthirsty pirate that commands The Jolly Roger, a brig docked on the shores of Neverland. Hook has long since abandoned sailing the high seas in favor of having revenge on Peter Pan for cutting off his left hand and feeding it to a crocodile, who has since been in constant pursuit of the captain. While a worthy opponent for Peter, Hook is destined to fail—sometimes because of Peter Pan's ability to fly, but more often through the bumbling incompetence of his first mate, Mr. Smee.

Buy Funko Pop! Vinyl Australia Now From ryft.com.au

** ETA may change depending on availability from supplier. If there is any change to the release schedule you will be informed via email with new ETA. Orders and tracking information will be sent as soon as the products arrive in store.