Alien: Covenant - Daniels Pop! Vinyl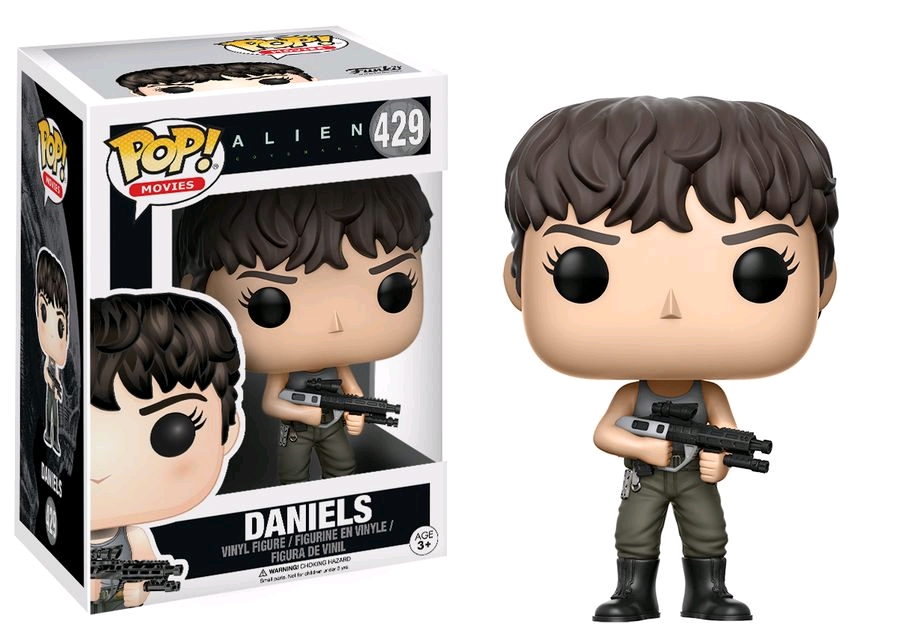 Alien: Covenant - Daniels Pop! Vinyl
Alien: Covenant - Daniels Pop! Vinyl Figure

In space, no one can hear you scream, But here on Earth, everyone will hear you scream with joy…because Funko have just announced a wave of Alien: Covenant

Alien: Covenant is the upcoming sequel to the 2012's Prometheus, which follows the story of the crew of the colony ship Covenant, which includes Walter, an android similar to David, a survivor of the doomed Prometheus expedition. They find what they believe to be an uncharted paradise, however it soon reveals itself to be a dark and dangerous world inhabited by the original David and monstrous creatures that are hunting them

Here we have the Daniels, a terraforming expert aboard the Covenant who is married to the ship's original captain, Jacob Branson.

Discounted Pop Vinyls! and clearance Pop Vinyls! are supplied as is, and no refunds will be accepted. They maybe shop soiled, in most cases they are as new. Any concerns please request a photo.

Buy your Pop Vinyls @ ryft.com.au

Terms and Conditions
Orders dispatched within 5 business days. Shipping: 2-7 Business Days (depending of your location within Australia).
Alien: Covenant - Daniels Pop! Vinyl Figure
In space, no one can hear you scream, But here on Earth, everyone will hear you scream with joy…because Funko have just announced a wave of Alien: Covenant
Alien: Covenant is the upcoming sequel to the 2012's Prometheus, which follows the story of the crew of the colony ship Covenant, which includes Walter, an android similar to David, a survivor of the doomed Prometheus expedition. They find what they believe to be an uncharted paradise, however it soon reveals itself to be a dark and dangerous world inhabited by the original David and monstrous creatures that are hunting them
Here we have the Daniels, a terraforming expert aboard the Covenant who is married to the ship's original captain, Jacob Branson.