Beanie Boos Large Harmonie - Speckled Unicorn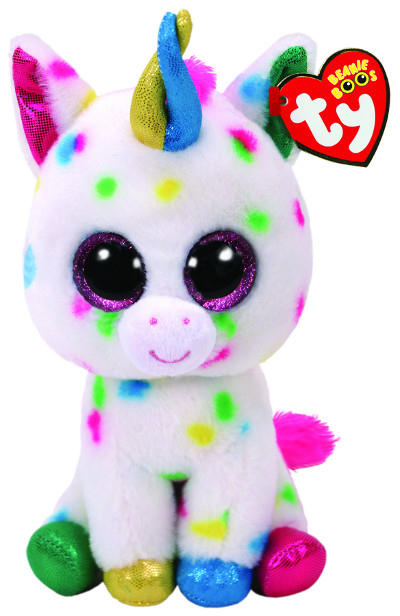 Beanie Boos Large Harmonie - Speckled Unicorn
---
Description
Harmonie is a white unicorn covered in multicoloured spots. She has large, glittery pink button eyes and a pink embroidered mouth and nostrils. The inside of her left ear is shiny green and the right is shiny pink. Her front left hoof is shiny blue and the right front hoof is shiny gold. Her rear left hoof is shiny pink and her rear right hoof is shiny green. She has a twisted shiny blue and gold horn on top of her head and a fluffy pink mane and tail.

Poem
I sing because it's a lot of fun
But only when I sit in the sun!

Collectors note

Her Birthday is on 7th September.

Large 16″ version,
---
Terms and Conditions
Orders dispatched within 5 business days. Shipping: 2-7 Business Days (depending of your location within Australia).
---