Bramble Bay Co - Summer Days 150ml Luxury Fragrance Diffuser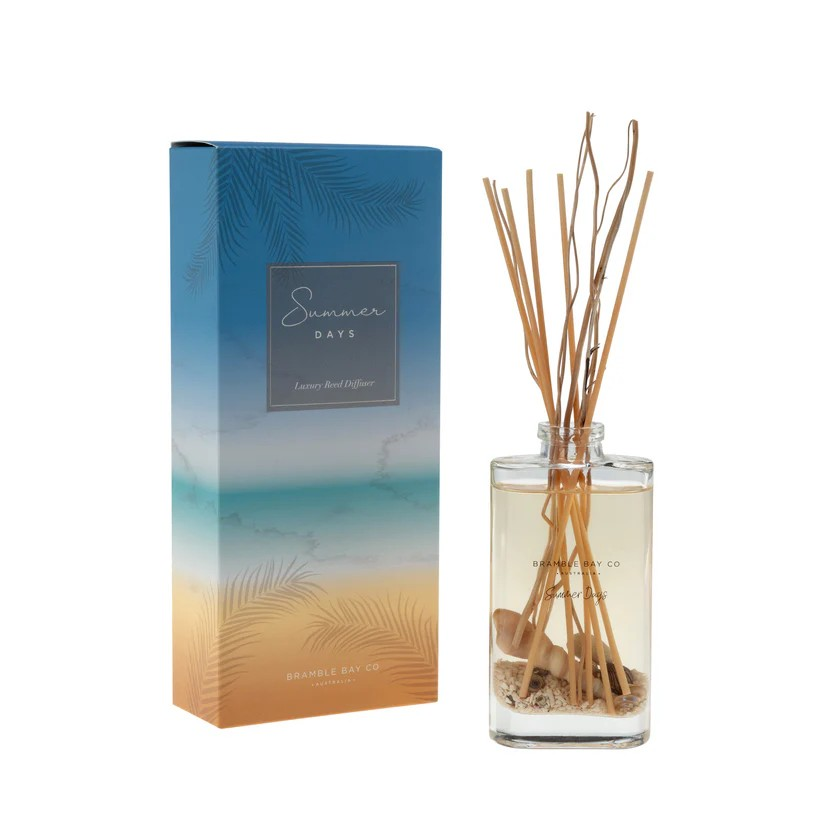 Bramble Bay Co - Summer Days 150ml Luxury Fragrance Diffuser
Bramble Bay's Summer Days Luxury Diffuser is summer sweetness in a bottle. Sweet and luscious mango is crowned with a sprinkling of coconut in a fragrance that is pure fun in the sun. Recreate this summer sensation in your own home with this 150ml Reed Diffuser. This elegant glass vessel is accented by real sand and shells along with natural willow sticks. 100% fabric reeds are used to release the fragrance.
Terms and Conditions
Orders dispatched within 5 business days. Shipping: 2-7 Business Days (depending of your location within Australia).