Beanie Boos Regular Jamal - Camel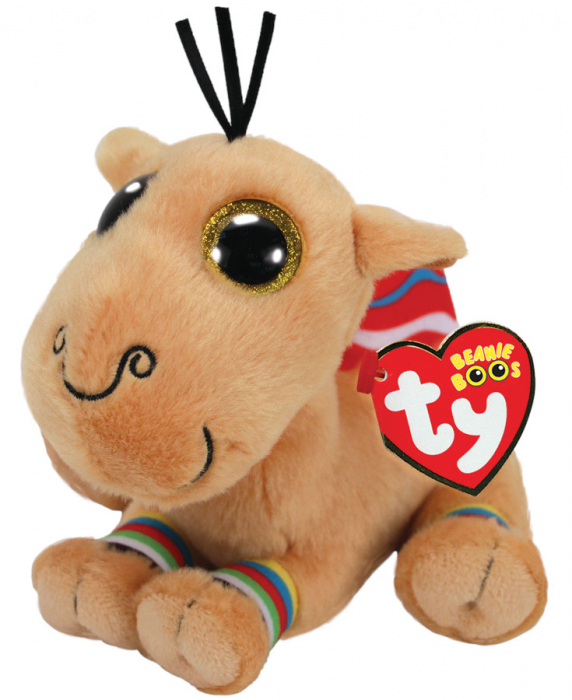 Beanie Boos Regular Jamal - Camel
Description
Jamal is a tan coloured camel with large, glittery gold button eyes and a black embroidered mouth and nostrils. He has a red saddle on his back with a multicoloured design on it. and he has multicoloured stripes on his legs. He also has multicoloured tassels for his tail and he has three hairs on top of his head.

Poem
Explore the world of sand and sea
Take a ride on my hump and travel for free.

Collectors note

His Birthday is on 2nd December.
Terms and Conditions
Orders dispatched within 5 business days. Shipping: 2-7 Business Days (depending of your location within Australia).