Winter is well and truly here, which means now is the perfect time to transform our homes into snug and cosy nests that will keep us warm throughout the entire season. Renew your interiors by introducing a little ambience, courtesy of a beautiful home fragrance. 
Putting more wood on the fire, turning up the heating and layering yourself with cosy blankets are all guaranteed ways to fight off the winter chill; however lighting a scented candle is another great way to increase the cosiness and warmth of your home.  If you have a fireplace, you are all too familiar with how comforting the flickering flames can be. If you're without a fireplace, the simple act of lighting a scented candle can add a warm glow and flickering flame to your space, not to mention make your home smell amazing!
Just like the changing of the seasons, our perceptions of scent and the characteristics required to draw us to them shift. While we often opt for sweet, fruity and floral scents in the warmer months, cosiness during winter is often found through comforting scents that are more often than not woody, musky, sweet and spicy. 
Below we have we have selected a scented candle from WoodWick, Palm Beach Collection and Bramble Bay Collection that we feel are perfect for creating a toasty and comforting vibe at home this winter.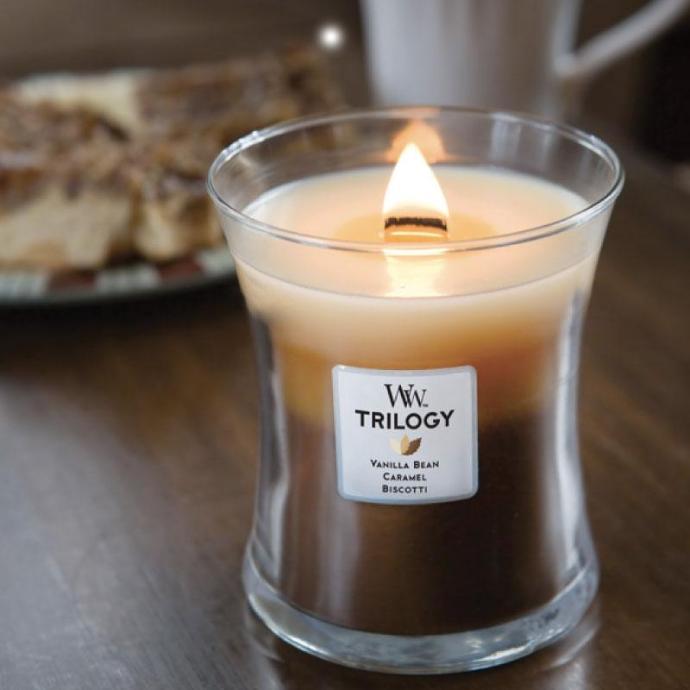 WoodWick - Café Sweets Trilogy


Enjoy three harmonious fragrances and the soothing sound of a crackling wooden wick. Each layer of wax contains a different fragrance that compliments the next so as the candle burns, each fragrance melts into the next, creating a unique new scent. 

The Café Sweets Trilogy Candle is a warming combination of vanilla, caramel and fresh baked biscotti.
Relax with the warm, natural scent of pure vanilla bean; indulge in delicious treat of creamy caramel and brown sugar with a hint of rich vanilla cream; and finally enjoy the heavenly aroma of sweet toasted cookie dough with rich vanilla icing.
Shop this beautifully comforting scent here!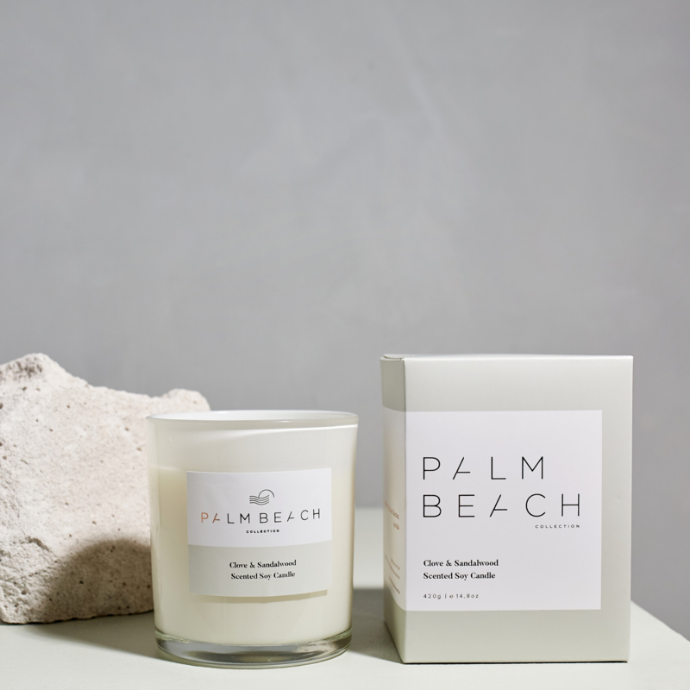 Palm Beach Collection - Clove & Sandalwood


The Clove & Sandalwood 420g candle is earthy and luxe. Heady notes of jasmine at the heart develop into a rich woody base. 
It is the ultimate blend of rich spices and musky masculine tones. 
Fragrance includes Jasmine, Cyclamen, and Rosewood at the heart. While Cedarwood, Musk, Wood, and Sandalwood make up the base.
Shop this robust scent here!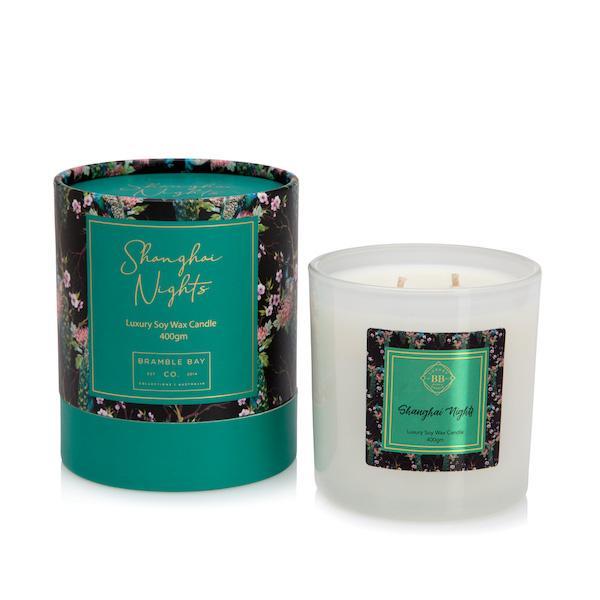 Bramble Bay Collection - Shanghai Nights


A mysterious blend of sensual night jasmine, orchids, along with seductive Shanghai spice of musk and vanilla make up this enchanting scent.
 Evoke the ambiance of Shanghai at night and allow the fragrance of musk and vanilla warm your home.
Shop Shanghai Nights here!
Check out all of the wonderful scented candles that we stock by clicking the link below!