Are you a pop culture fan? Do you like collecting pop vinyl figures? Are you looking for gifts and collectibles for your close friend who loves Funko Pops or Beanie Boos? Perhaps, you're just one curious pal interested to know some facts about pop vinyl in Australia.
Over the years, Funko has been making it exceptionally easy to wow your friends with a cute figurine of their favourite movie, TV show, or video game. Designed for everyone, these Funko Pop Vinyls in Australia are perfect presents for everyone – not just gifts for men in your life. You can even start growing your very own collection now!  
Are you wondering how these cute bobbleheads became a cult classic? Check out some facts about Funko's history and how these block-shaped heads became a worldwide phenomenon for not just pop culture fans, but for toy collectors as well.
1. It All Began With A Restaurant Mascot.
We're guessing you're familiar of Big Boy Restaurant. Well, you're not? It's the boy carrying a burger – wearing the white shirt in red and white checkered overalls. Recognise him already?  
That restaurant mascot was Mike Becker's first Funko Pop design in 1998. Instead of buying expensive replicas, he imagined creating a cool vintage coin bank out of his favourite pop culture character: The Big Boy.  
After crafting this cool figurine, Becker became hooked. He began creating more characters from his house in Snohomish, Washington. The first creations were far from the cute Funko Pops we've known today; it focused on banks and puppets. 
Becker thought of adding in bobbleheads as well, but it all started with the Big Boy. With that, a cultural icon was born.
2. Remember Austin Powers?
People love a spy-action comedy movie, like Austin Powers. With what was known to be one of the famous movies of the late 90s, Funko Pop's creator sees this as an opportunity to expand his bobblehead line. 
Though Becker's Big Boy did great, Austin Powers cemented the future of Funko Pops in the industry.  
As Becker looked for ideas on his next creation, he made a cold call to New Line Cinema to check if they had any properties available for license. Luckily, they did: A sequel to 1997's Austin Powers: International Man of Mystery was due in 1999. 
Becker took the chance and made a deal for $2500 to produce bobbleheads of the characters in the movie. This deal led to 100,000 shipped toys, making the company a relevant player in the collectibles category. 
3. Chase Pop! Vinyl In Australia (Or Even Around The World) Can Cost Up To Thousands Of Dollars.
Like any collectible, rare Pop! Vinyl figures sell for lofty prices. These Pop! Figures are called Chase variants – the name speaks for its rarity because you have to chase one to find one.  
Chase variants sell for well over $1,000. If you own any of these: Alex from A Clockwork Orange, Headless Ned Stark from Game of Thrones, and a metallic Harley Quinn from Batman or even a glow-in-the-dark Green Lantern, you might want to hold onto them.  
Their limited release figures will certainly give you a bang for your buck; those pops will set you back over $1500.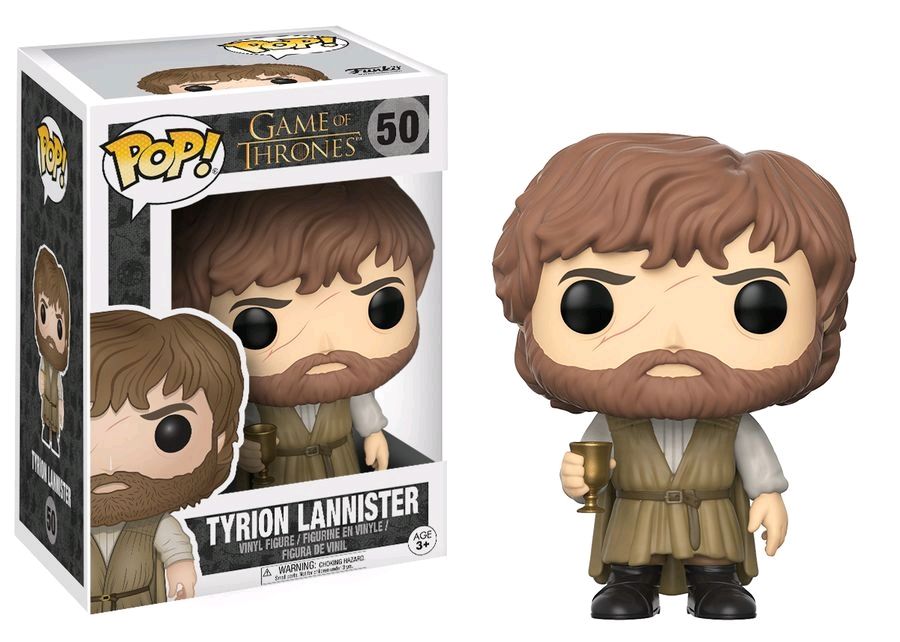 4. Their Washington headquarters is a haven to Pop! Vinyl collectors.
Funko's headquarters in Everett, Washington is a collector's paradise. The business tower is coined to be the top tourist destination of Funko Pop fans and collectors.  
With a 17,000-square-foot ground floor, the place is filled with oversized Pop! Figures, customised toys, and theme areas based on the most popular licenses, including Star Wars and Harry Potter. 
What's more? There's a full-scale Batmobile based on the 1960s TV series; it even sports a model of Adam West in the driver's seat.  
If you're planning to visit, you'll surely have a fun-filled day with Funko staffers hosting free workshops about art, sculpting, and illustrations.
5. Imagined Funko with a different name? It almost happened.
When Becker sold his company to Brian Mariotti, the current CEO of Funko, he debuted the Pop! figures under a different brand.  
The prototype line was the branded as Funko Force 2.0 at the San Diego Comic-Con in 2010. The existing fanbase didn't love the new figures, including Batman and Green Lantern.  
The name didn't have much recall, but Mariotti noticed the new figures attracted a different market – filled with female fans and those new to the Funko brand. With much thought, the company settled on Funko Pops as the brand name of the bobblehead figurines.
6. Australian Firefighters have their own Funko Pop models.
Funko never limited their scope on fictional heroes and pop culture characters. They made a smart initiative to sell Funko Pop models of Australian firefighters, called as "Bushfire Heroes". This initiative in cooperation with the Royal Society for the Prevention of Cruelty to Animals (RSPCA) is created to help wild animals affected by the bushfire. 
The limited-edition Bushfire Hero Pop figure is complete with a vinyl koala latched onto their leg. It retailed for US$19.99, and all proceeds from the "Bushfire Heroes" figure will go toward the RSPCA's National Bushfire Appeal.

Funko Pop! is filled with rich and colourful history, just like its figurines and pop vinyl in Australia. Whether you're a diehard fan or just beginning to start your very own collection, you can find some of the best and rarest Pop! Vinyl action figures in Ryft. 
Ryft is a boutique specialising in innovative and interesting gift items both for men and women. Complete your Funko Pop collection with our limited-edition products, and you'll surely be over the moon by making the right decision. Check the products on our website today.