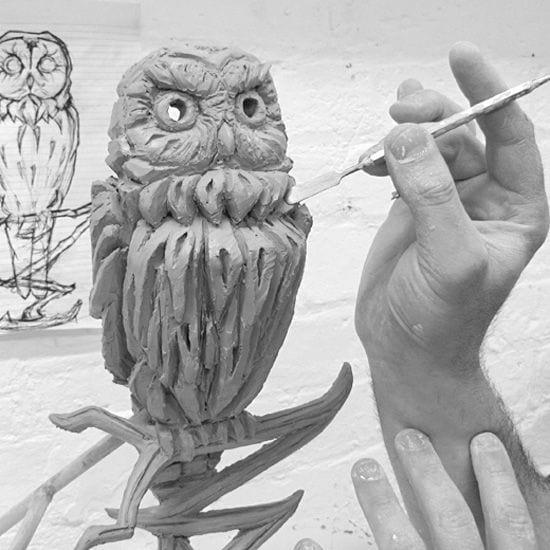 Stunning Pieces 

Edge Sculptures presents a most striking collection of contemporary handcrafted sculptures.  Emotionally evocative, fiercely modern, yet remaining utterly affordable.   Designed and sculpted in England by Matt Buckley at his studios in Shropshire, Edge Sculpture is a collection influenced by style rather than subject.  The mix of form, light and texture gives a unique feel to each individual piece.

Each subject has been originally sculpted from clay, which allows the creation of pieces that deliver both a dynamic and organic feel.  We then develop both the cases and moulds which ensure the faithful reproduction of the original clay sculpture with our special blend of marble stone castings.  The finishing touch is the skillful application of hand-painting with the end result being a statement piece and talking-point for anyone's home!

View our huge range of Edge Sculptures at Ryft, you won't be disappointed!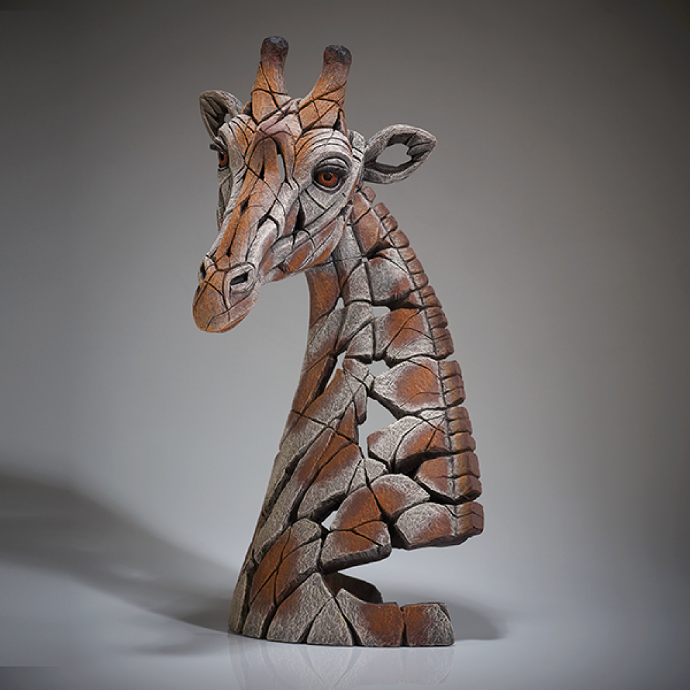 Giraffe Bust
54cm
Gentle giants of the wild, this graceful animal has been spectacularly captured in this sculpted masterpiece by artist, Matt Buckley. The unique spots scattered on this giraffe has been hand-painted a shade of orange -brown with detailed carvings shaping its eyes to the its mane on the giraffe's elongated neck.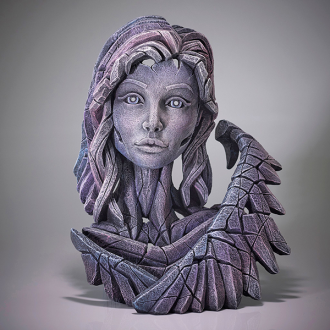 Angel Bust
40cm
Influenced by style rather than subject, Matt Buckley presents a most striking collection of eclectic, contemporary sculptures. Angels are beautiful spiritual beings found in mythologies and religions. Often they are depicted in human form as a symbol of hope faith and love. Matt Buckley's vision of angels has come to life in this stunning Edge interpretation. The ethereal beauty of the angel is showcased through the intricate carvings that outline the feathers on her wings and the delicate features of her face. This enchanting sculpture is finished with hand-painted shades of purple. This piece measures 40cm H x 24cm W x 32.5cm L.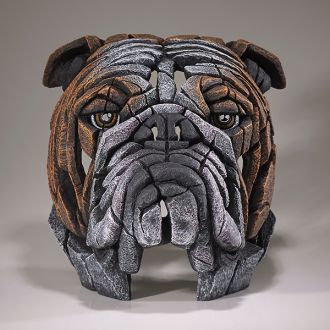 Bulldog Bust
32cm
Loyal, affectionate and stubborn are all amazing traits of this popular British dog breed, Bulldog. Matt Buckley has artistically captured the unique likeness of a Bulldog with intricate carvings replicating its wrinkly skin and signature grumpy expression. Finished with hand-painted shades of brown and white, this amazing piece is full of life and will make an amazing centrepiece in the home. This piece measures 32cm H x 28cm W x 28.5cm L.


A Word From Matt Buckley... 
"Edge Sculpture has evolved and developed significantly over the past eight years or so from its humble beginnings in my garden shed in damp old England. However, I am going back over twenty years when initially in my head I had the concept for a range of bold and primeval pieces, that although having a soul and presence, had very much a primitive and natural finish to them.
My first piece was actually a Bull Terrier Head, a subject which I was very familiar with from the collectibles scene as Creative Director of Robert Harrop Designs Ltd. This enabled me to best demonstrate this new style of work to an existing audience with the firm belief that nothing proves the validity of an idea better than to actually physically sculpt one and most certainly the best way to gauge opinion.
Another huge factor was that I wanted to create a style of work that could actually be put into production that not only retained all of the integrity of a Fine Art Statement Piece, yet also deliver it to the customer at more affordable 'everyman and everywomen' prices."