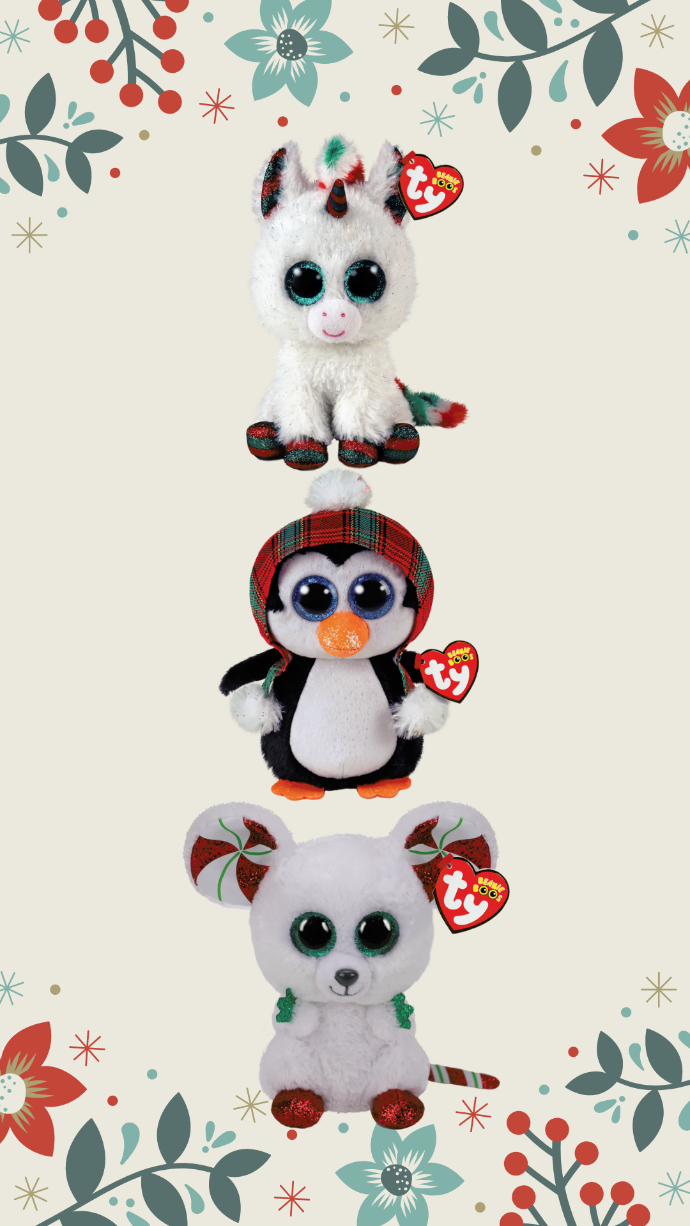 Shop The Range
It's that time of year again, and we can't wait to introduce you to all our furry festive friends! It's Beanie Boos Christmas 2021 at Ryft!
Say hello to Cheer the Penguin, Chimney the Mouse and Snowfall the Unicorn!
AVAILABLE NOW!!!
Delivered direct to your door or Click and Collect from our amazing team at one of four locations.
Christmas Squish A Boos!
These adorable little guys are perfect for a snuggle while watching your favorite Christmas movie, or a little sensory relief after the chaos of the holidays!
Meet Chipper Mouse, Cookie Gingerbread and Flurry Snowman! Due for arrival mid November, we love our Christmas Squish A Boo at Ryft!
If you love Squishmallows, you will ADORE Squish A Boos. Available in 2 sizes and 3 designs, Squish A Boos are a great new addition to the Beanie Boo family.