Our friends at Ty have been hard at work creating these latest and greatest plush pals! Not only have they already sorted this years Halloween release with THREE Halloween exclusives, they've also released a special edition beanie boo bear named Hope, with profits going to United Way Worldwide's COVID-19 Relief fund.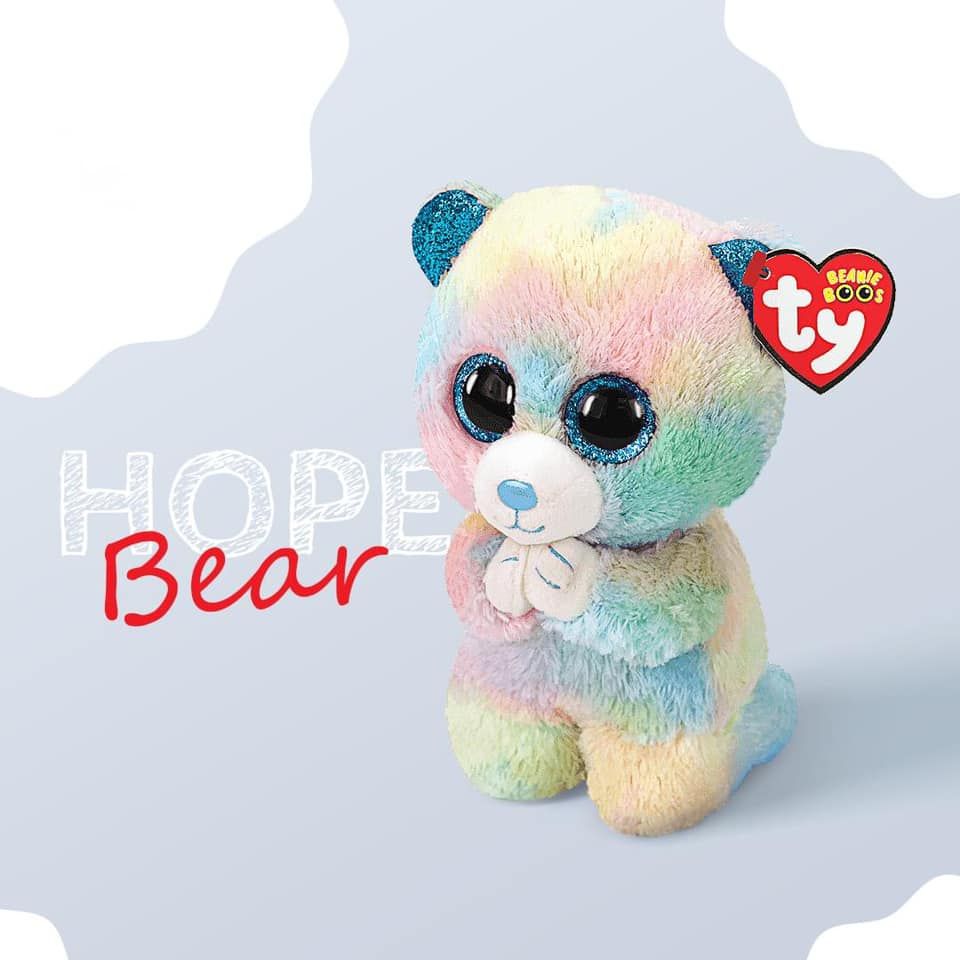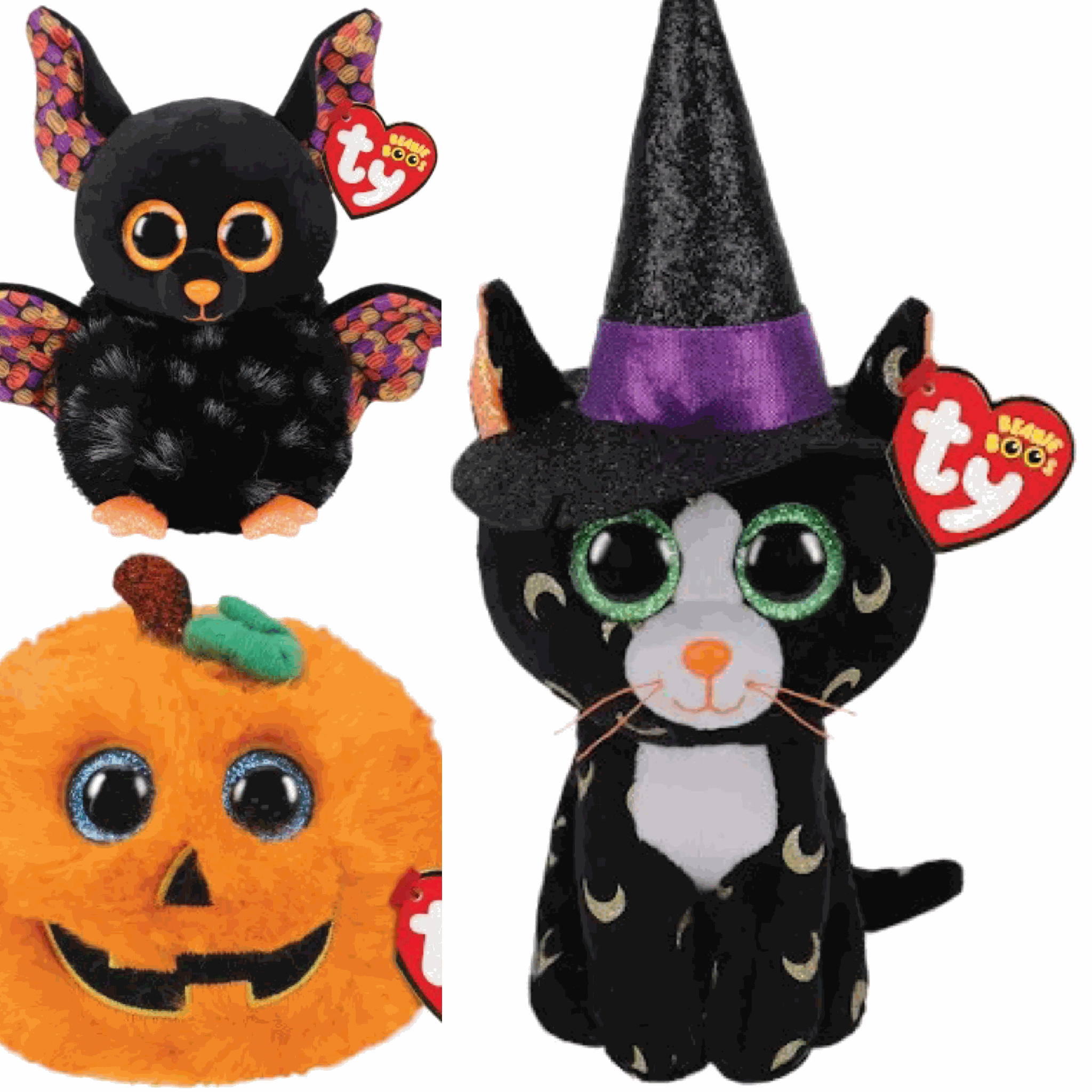 Pictured above LEFT is Hope the Bear! "When you go to sleep tonight, pray everything will be all right. And if you keep Hope in your heart, we'll stay together and never part!"
Pictured above RIGHT is Pandora the Cat with Hat, Radar the Bat and Seeds the Halloween Pumpkin! Two new regular sized Halloween Boos and a new Halloween release from Ty's latest Puffies collection!
But their creativity hasn't stopped there, with the much anticipated release of the new Squish A Boo's also hitting the market. The Squish A Boos collection comprises of 9 previously releases Boos, in an oval shape, made with super soft material, and are large enough to use as a big squishy pillow. They are $24.99 each and measure 31cm x 31cm x 23cm.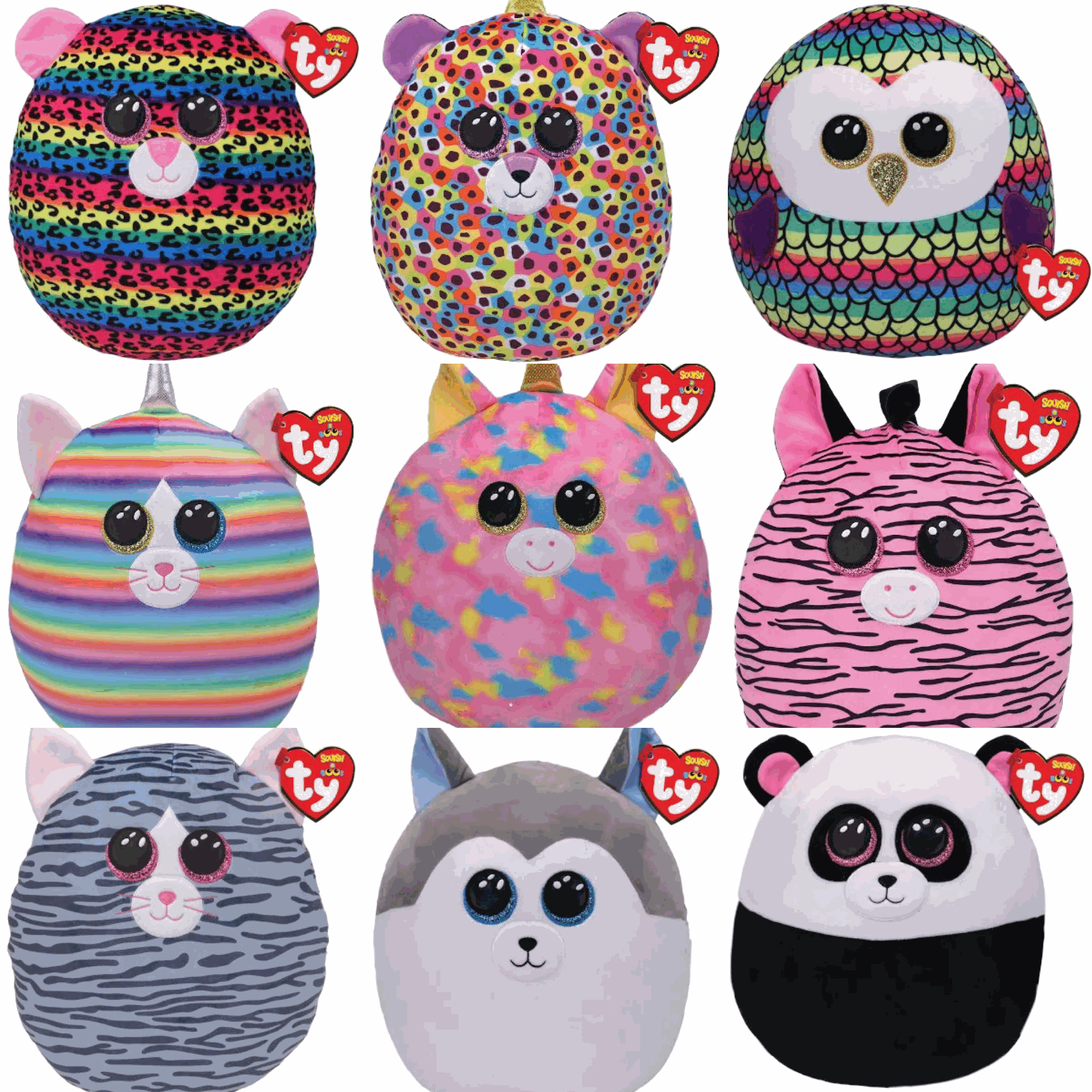 From top left to right: Dotty the Multicoloured Leopard, Giselle the Multicoloured Leopard, Owen the Multicoloured Owl, Heather the Cat, Fantasia the Unicorn, Zoey the Zebra, Kiki the Grey Cat, Slush the Husky and Bamboo the Panda.
Pre order now to make sure you'll be receiving one of the latest releases, as stock is limited!! Release ETA is late August/ early September.